Learn French online for free
Grow your confidence and speak French with feedback from native speakers in the Busuu Community.
Get started
Discover the best way to learn French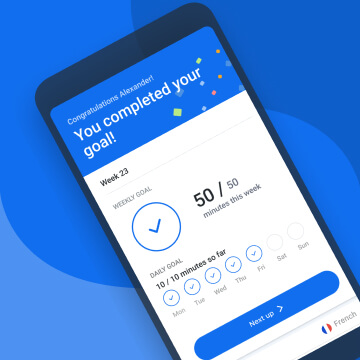 Complete French
Want to take French lessons for beginners, or at a more advanced level? Improve your French writing, listening, reading and speaking skills with our Complete French online course. With everything from basic French vocabulary to grammar, we've got you covered.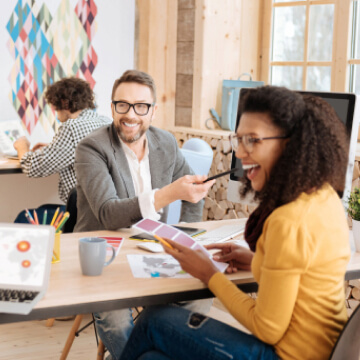 French for Business
Taking French lessons for your career? Try our French for Business course. Speak French with confidence in the workplace by mastering the business French phrases and etiquette – whether you're learning French for an interview or to wow clients.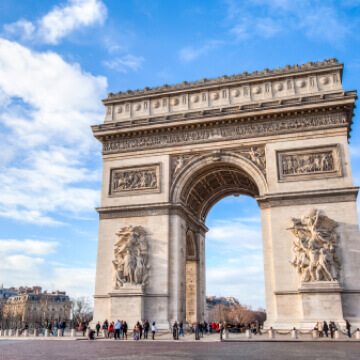 French for Travel
Thinking of visiting a French-speaking country? You might like our French for Travel course. Whether you already know a little or are learning French at an intermediate level, this course will teach you the French phrases you'll need on holiday.
Why choose Busuu to learn French online?
Real-world learning
Learn useful French for the real world from your first lesson. Speak like a local as you learn relevant words and nuances for day-to-day life, with exercises full of genuine French media, video flashcards, and cultural insights.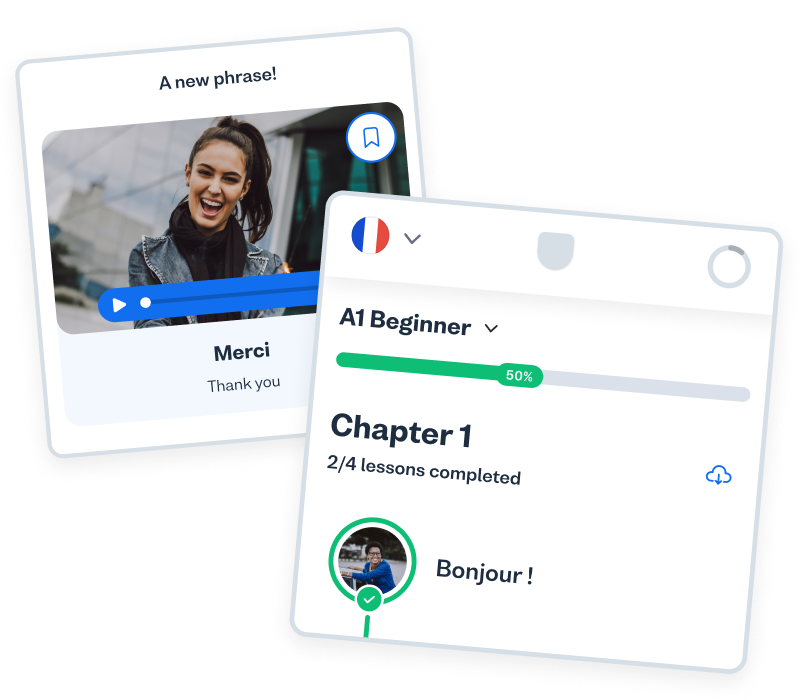 Stay motivated
Feel rewarded when you stay on track and see your streak count rise. You'll remember more French words every day as you move through bite-sized lessons and complete regular checkpoint tests to firm up your knowledge.
Grow your confidence
Prepare for real conversations and be confident you're speaking French with the correct pronunciation, emphasis and fluency. Get feedback from native speakers on your speaking and writing exercises, so you know you're getting it right from lesson one.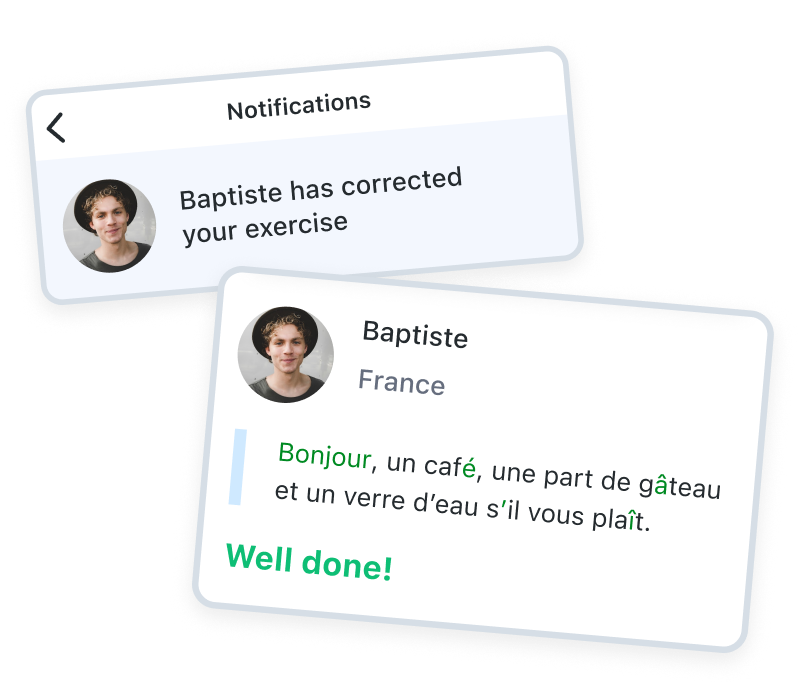 Learn online with Busuu: Fast and effective French
1. Start speaking French
Busuu's free bite-sized lessons are suitable for all levels, with interactive reading, writing, speaking and listening activities so you can start speaking French right away.
2. Make clear progress
Fun video flashcards, authentic French media, and community challenges will help you read, hear and understand everything you need to speak French. See yourself progressing as you complete regular checkpoint tests.
3. Build towards fluency
Get unlimited practice and feedback from native French speakers – plus, feel great when you give language tips in return. Amazing things happen when we learn together! Nail the basics and progress through to B1 level French, or try our specific courses for Business, Travel, or perfect Pronunciation.
Why learn French?
1. It's the ultimate travel companion
With French in your back pocket, it's time to hit the road! French is a fantastic choice for avid travellers, with 29 countries across all five continents listing French as an official language. So regardless of whether you want to visit Belgium, French Polynesia or Quebec, taking the time to learn travel vocabulary with Busuu's French for Travel course will enable you to speak with locals, order at restaurants, learn about the local culture, and get off the tourist trail.
2. French is the language of love
No one can resist a sexy accent, and the French accent is certainly one of the most swoon-worthy, with its soft sounds and melodious rhythm. In fact, many people see speaking a foreign language as a sign of intelligence, attractiveness and confidence. So, as you improve your French speaking skills with our French Pronunciation course, you may also improve your chances in the dating department. C'est l'amour!
3. Expand your Netflix choices
Sick of scrolling through the same boring Netflix categories? Learn French and suddenly you'll open up a whole new world of French TV. Try Lupin, the charming criminal mastermind from Paris will have you hooked, or Dix pour cent (Call My Agent), which takes you into the ritzy world of French talent management.
4. Boost your employability
Learn French to improve your job opportunities and open doors to a professional career at major companies around the globe. French was the dominant language during many formative moments in history, and it's still a key language in the fields of law, business, and international relations.
Today, French is the official language of many international organizations such as the Red Cross, the UN, the IMF, the Olympics and the European Union. So if you want to pursue a career internationally, our French for Business course offers an official language level certification from Busuu to make your CV stand out from the crowd.
5. Eat the best pastries
Paris alone has over 30,000 boulangeries serving up the kinds of sweet treats people travel across the world to sample. So how do you know where to find the best croissant, pain au chocolat and croque monsieur? Ask the locals!
Learning French will make a visit to Paris – or any other place in France – so much more enjoyable. Instead of relying on Google for recommendations, you'll have a much more authentic (and delicious) experience by asking Parisians for their favourite haunts. Trust us, that old stereotype of 'rude Parisians' will quickly disappear when you begin with a friendly Bonjour, Madame.
You might also like...
Here's what others love about Busuu
Our 120m strong community are all learning together. Here's what some of them say...
Editors' Choice
Google Play
App of the year
App store
Join over 120 million learners on Busuu
An award-winning language learning platform for new and advanced learners.
Get started