Learn Japanese quickly with Busuu
Master the Japanese language in 10 minutes a day.
Start learning now
Discover the best way to learn Japanese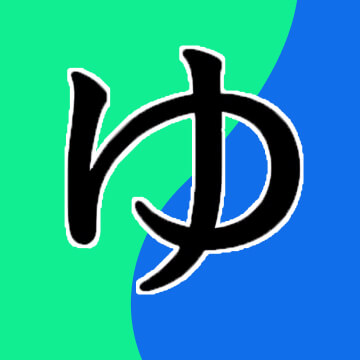 Hiragana & Katakana
Want to build a foundation in the Japanese alphabet? Try our app's Hiragana and Katakana courses. Learn to read in Japanese and write letters in the Hiragana and Katakana alphabets. Then progress to our Complete Japanese course.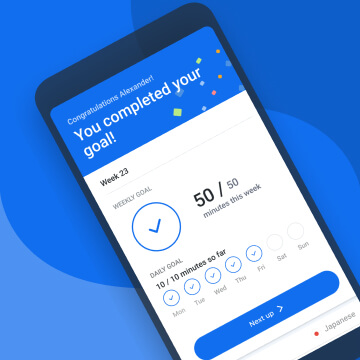 Complete Japanese
Learn to write, read and speak the language with our Complete Japanese course. Whether you're starting out as a beginner or at a more advanced level, expect to master everything from basic Japanese vocabulary to Japanese grammar.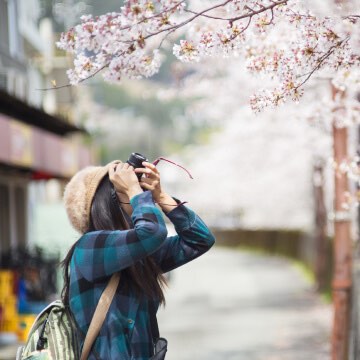 Japanese for Travel
If you're thinking of visiting Japan, you might like our Japanese for Travel course. Prepare for your adventures by learning all the basic Japanese phrases you'll need to get by as a traveller – from asking for directions to ordering food.
Why learning Japanese with Busuu's app is different
Progress faster with a Study Plan
Struggling to get organised? Let us do the hard work for you! Create your own Study Plan by deciding when you want to learn Japanese, and for how long. Then, we'll send you notifications and progress reports to keep your Japanese studies on track.
Practise with Japanese native speakers
Get speaking or writing practice with our Japanese app's Conversations feature. Test out your language skills by sending a message to Busuu's community of Japanese native speakers, and improve with their feedback.
Here's what others love about Busuu
Our 100m strong community are all learning together. Here's what some of them say...
Speed tips: how to learn Japanese, fast
1. Start with 10 minutes
Begin learning – perhaps one of the Japanese alphabets, Hiragana – on our app for free and try your first Japanese lesson. Research shows that learning Japanese in small, 10-minute chunks is best.
2. Track your progress
Learn to speak Japanese in record time by keeping a record of your progress. With our Study Plan, you can track things like Fluency Score and the Japanese words you've learned against your goals.
3. Don't rely on romaji
Learning romaji – the Roman alphabetisation of the Japanese language – instead of the Japanese writing systems may seem like a good idea at first. But it's only a temporary solution – and it's not the best way to learn Japanese! We recommend starting with hiragana or katakana – it's more doable than you think!