Learn Portuguese online for free
Gain confidence and learn faster with support from native Portuguese speakers in the Busuu Community.
Start learning for free
Discover the best way to learn Brazilian Portuguese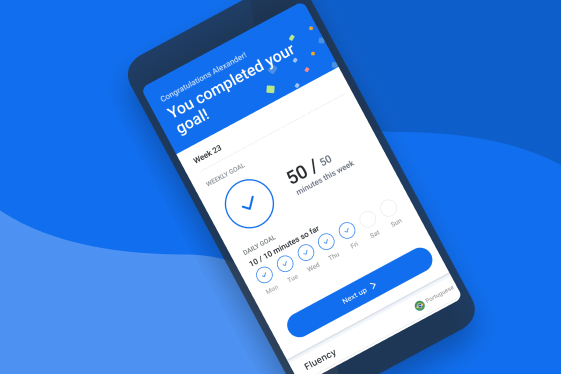 Complete Portuguese
Start learning to speak, listen, read and write in Brazilian Portuguese for free with our online course. Covering everything from learning basic Portuguese vocabulary to more advanced conversation topics, our content will help you study Portuguese quickly and efficiently.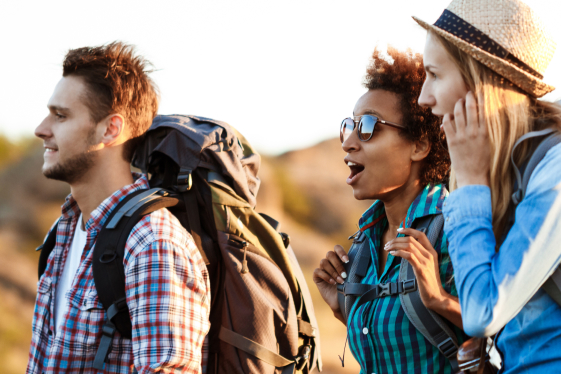 Portuguese for Travel
Thinking of visiting a Portuguese speaking country? Try our Portuguese for Travel course. Our course offers the easiest way to learn the Portuguese vocabulary you'll need to get by on holiday.
Want to learn Brazilian Portuguese faster?
Start with the basics
Stay engaged with our short, varied lessons. Start by learning simple everyday phrases with grammar tips built-in and plenty of chances to practice with native speakers using conversation exercises.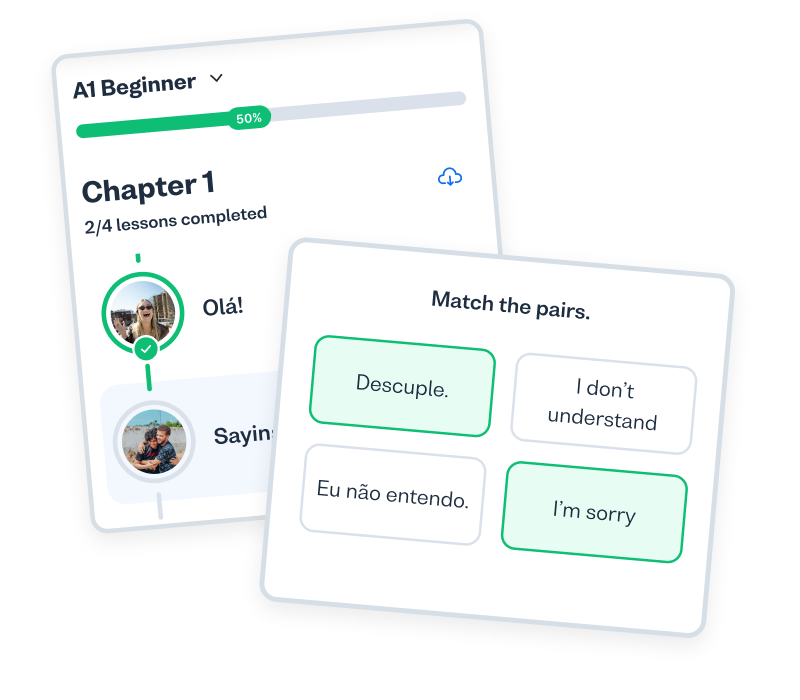 Make real progress
Enjoy the freedom to go over past lessons when you need and complete regular checkpoint tests to confirm knowledge. Easily see what you've mastered and what needs more work with our handy personalized revision tool.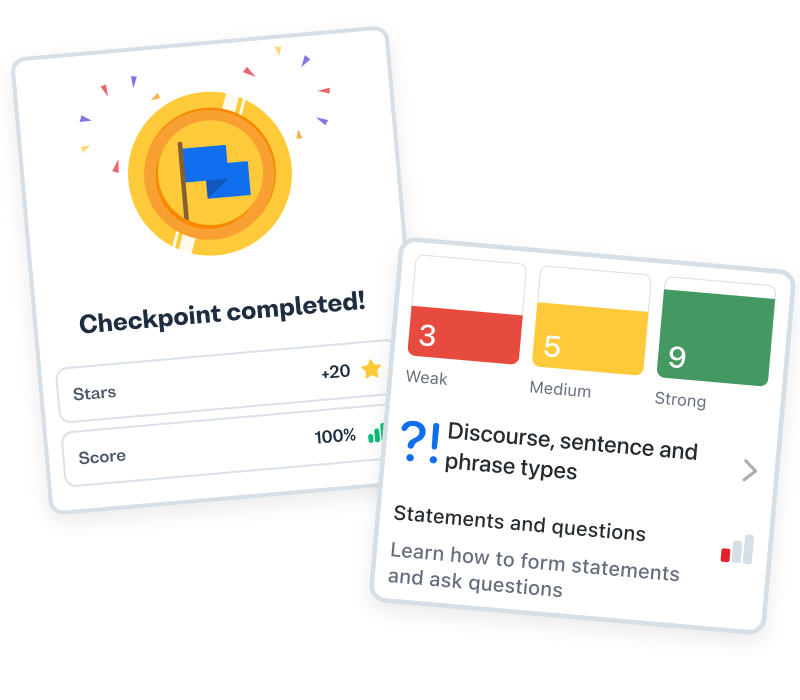 Learn for real life
Native Portuguese speakers in the Busuu Community support learning with feedback on your speaking and writing. Grow confidently by learning the language you need to feel connected and understood.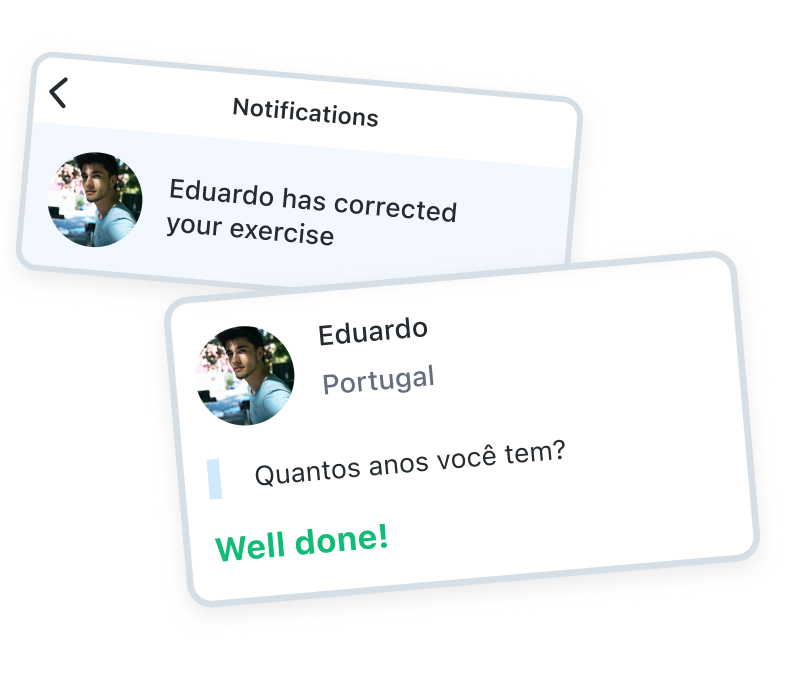 Here's what others love about Busuu
Our 120m strong community are all learning together. Here's what some of them say...
Easily learn Portuguese with Busuu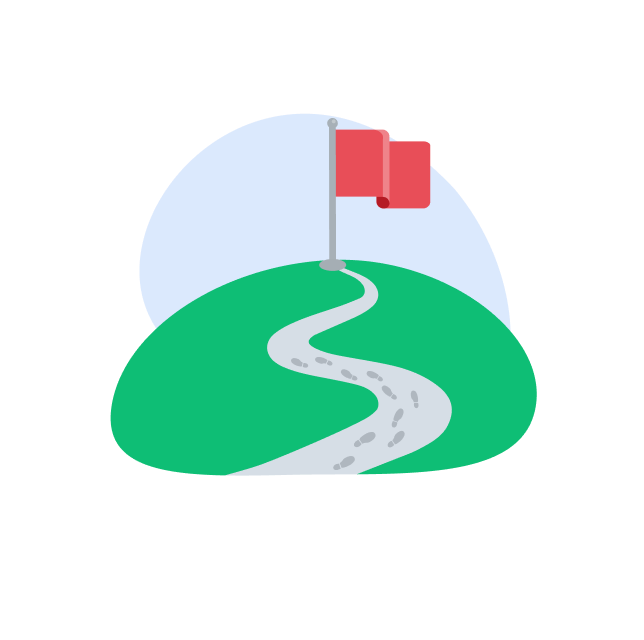 Set your own pace
Learn when it suits you. Our bite-sized lessons and simple learning path build real skills to help you confidently speak Brazilian Portuguese in just a few minutes a day.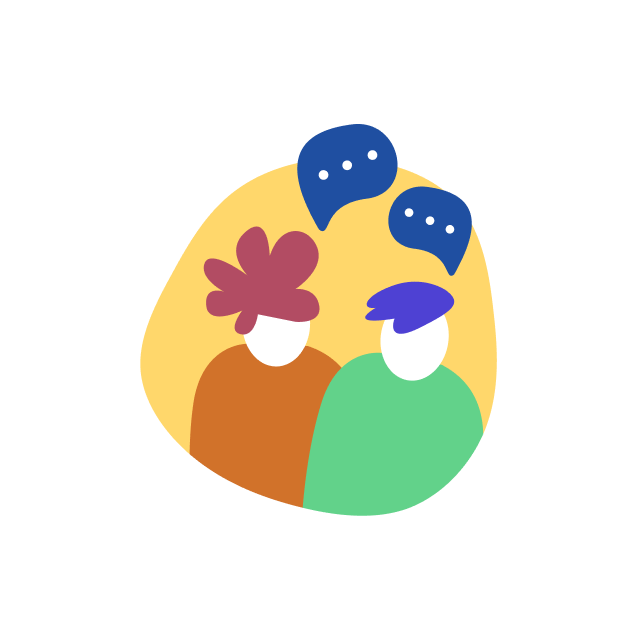 Keep it up
Create daily learning habits and reach your goal. Stay motivated with our online Community's support, and feel good when you help other learners.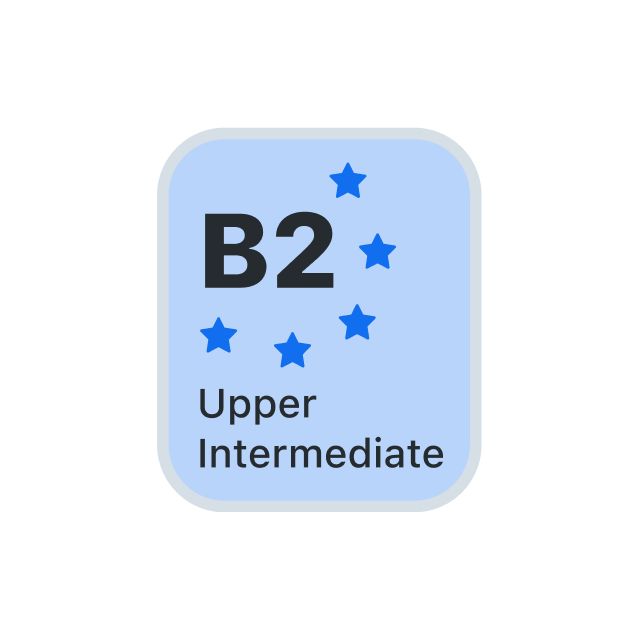 Achieve more
Complete Portuguese takes you from beginner to upper intermediate level so you can communicate with confidence or learn essential phrases for your trip with Portuguese for Travel.