Learn Portuguese online with Busuu
Improve your Portuguese in just 10 minutes a day.
Start learning now
Discover the best way to learn Brazilian Portuguese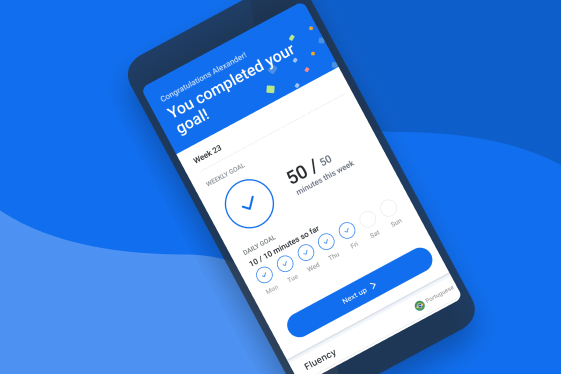 Complete Portuguese
Start learning to speak, listen, read and write in Brazilian Portuguese for free with our online course. Covering everything from learning basic Portuguese vocabulary to more advanced conversation topics, our content will help you study Portuguese quickly and efficiently.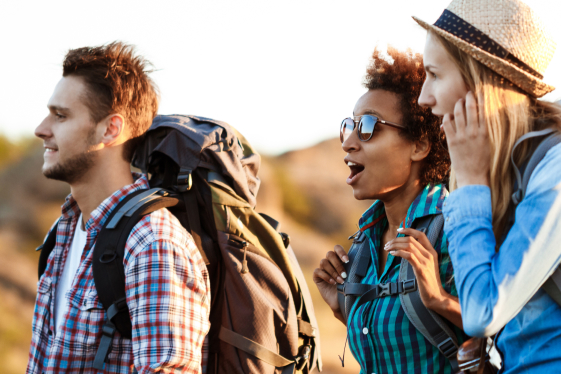 Portuguese for Travel
Thinking of visiting a Portuguese speaking country? Try our Portuguese for Travel course. Our course offers the easiest way to learn the Portuguese vocabulary you'll need to get by on holiday.
Why learning with Busuu's app is the best way to learn Portuguese
Progress faster with a Study Plan
Struggling to get organised? Let us do the hard work for you! Discover the fastest way to learn Brazilian Portuguese online with a personalised Study Plan. Decide when you want to learn, and for how long. Then, we'll send you notifications and progress reports to keep you on track.
Learn Portuguese vocabulary with ease
Our smart app feature, Vocabulary Review, helps ensure you remember the words you learn – from Portuguese words for beginners to more advanced phrases.
Practise with native speakers
Get plenty of Portuguese conversation practice by messaging spoken exercises to our community of Portuguese native speakers, and improve with their feedback.
Here's what others love about Busuu
Our 100m strong community are all learning together. Here's what some of them say...
Top tips: how to learn Portuguese, fast
1. Start with 10 minutes
Learn to speak Portuguese as a beginner or at a more advanced level by putting aside 10 minutes and trying your first online Portuguese lesson, free of charge. Research proves that learning in 10-minute chunks is best.
2. Track your progress
Stay motivated as you power through our online Portuguese courses, by keeping tabs on your progress. With our Study Plan, you can monitor your Fluency Score and the Portuguese words you've learned each week.
3. Make lots of mistakes
The real secret to learning Portuguese quickly? Make mistakes – lots of them. Improve with feedback from native Portuguese speakers, thanks to our Conversations feature.