Learn Russian online for free
Grow your confidence in Russian with support from the Busuu Community of native speakers
Start learning for free
Discover the best way to learn Russian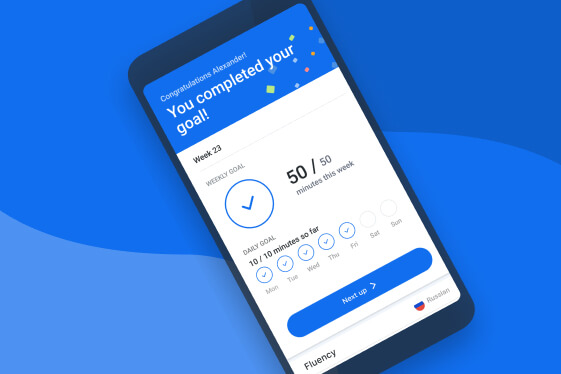 Complete Russian
Discover the fastest way to learn Russian with our Complete Russian online course. Whether you want to start with the Russian alphabet and learn the basics, or advanced phrases to discuss more complicated topics, our course has got you covered.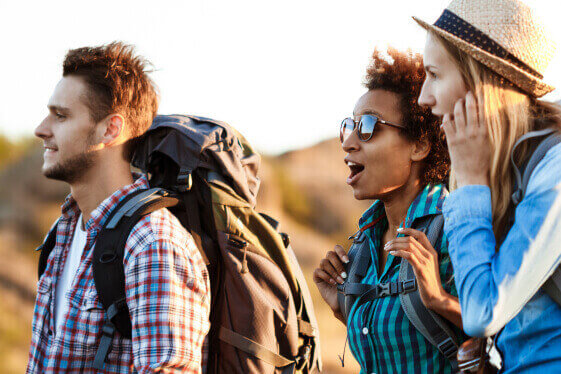 Russian for Travel
If you want to take a trip to Russia, look no further than our Russian for Travel course. Learn all the essential phrases you'll need to live your best life on your holiday – from asking for directions and making reservations to ordering the regional specialty.
Why Busuu is the best place to learn Russian online
Practice with Russian speakers
Our Community of native Russian speakers give you feedback on your speaking and writing. With their support, you'll remember more, correct your pronunciation, and grow your confidence daily.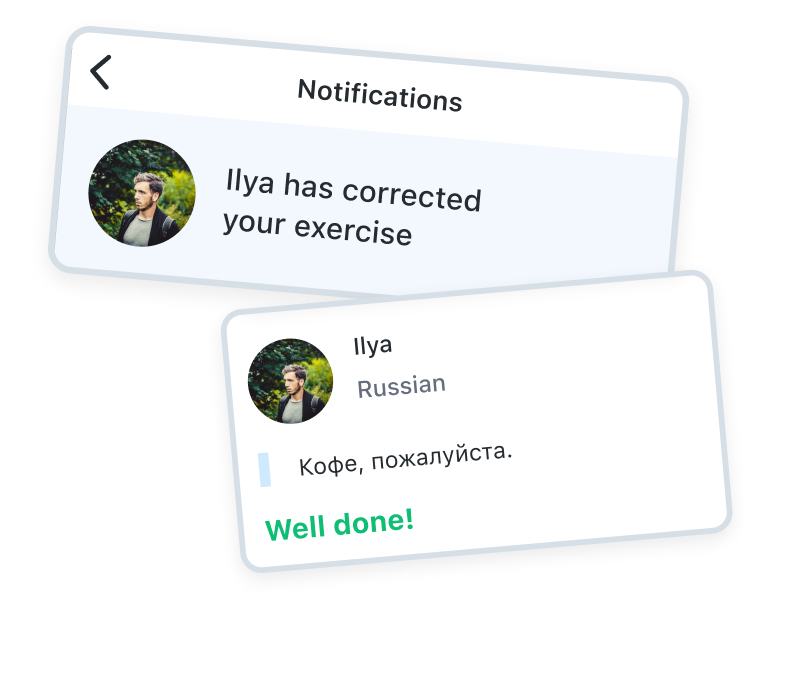 Learn for real-life
Our lessons go beyond basic vocabulary and guide you to fluency in Russian. Move through the course to learn something new every day and connect with Russian culture. Soon, you'll have everything you need for a full conversation.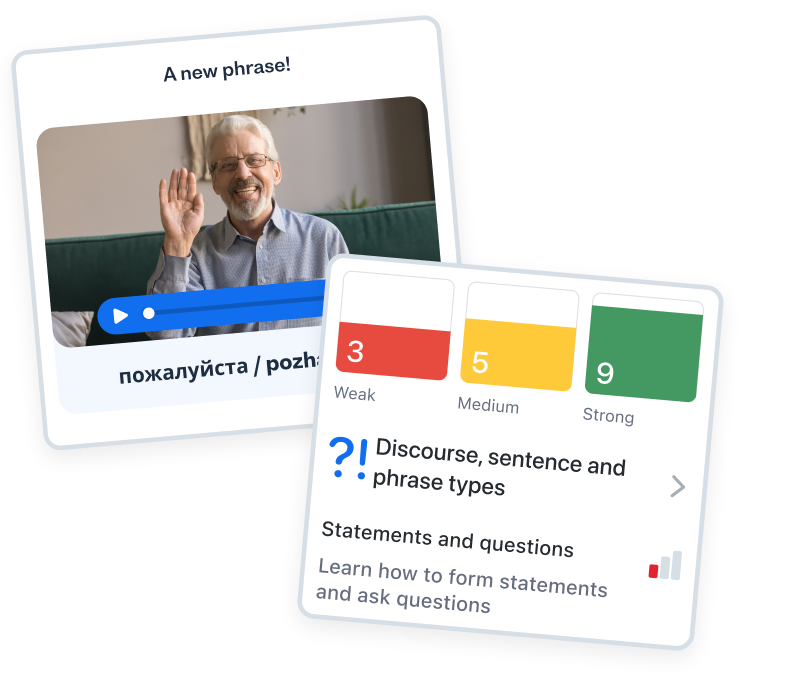 Motivation made easy
Make progress to be proud of with Busuu's Complete Russian course. Start by learning essential words, understanding the alphabet and building up useful phrases. Stay on track and consolidate your learning with checkpoint quizzes.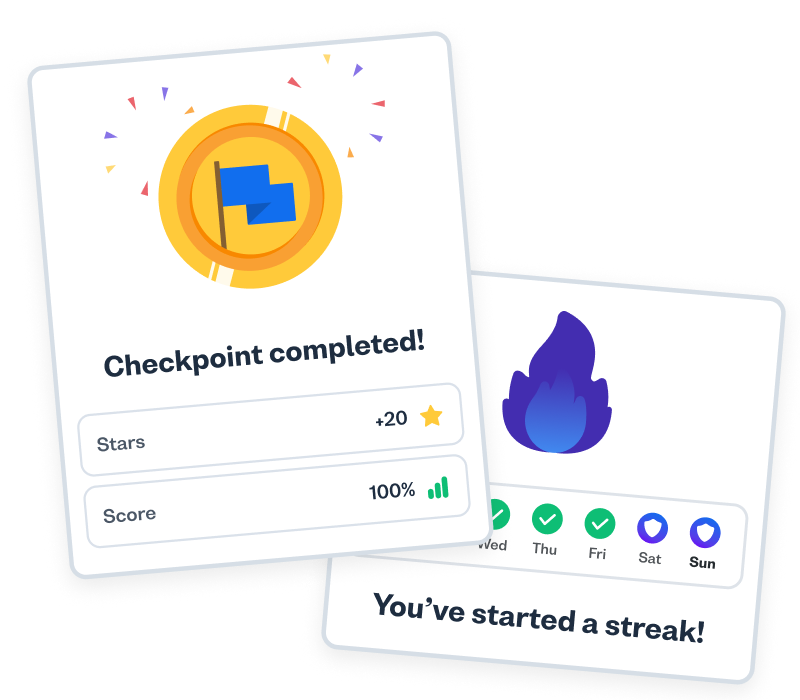 Here's what others love about Busuu
Our 120m strong community are all learning together. Here's what some of them say...
How to build confidence in Russian with Busuu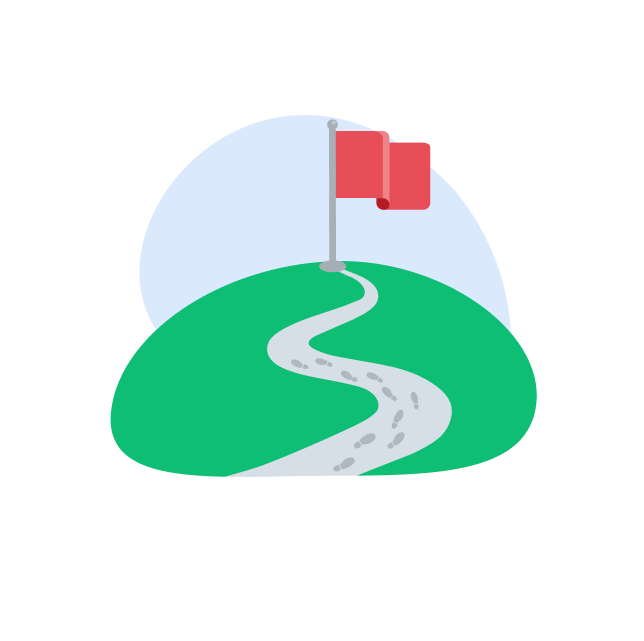 1. Start learning now
Start your journey with quick Russian lessons designed by language-learning experts. All our Complete Russian lessons are free to access.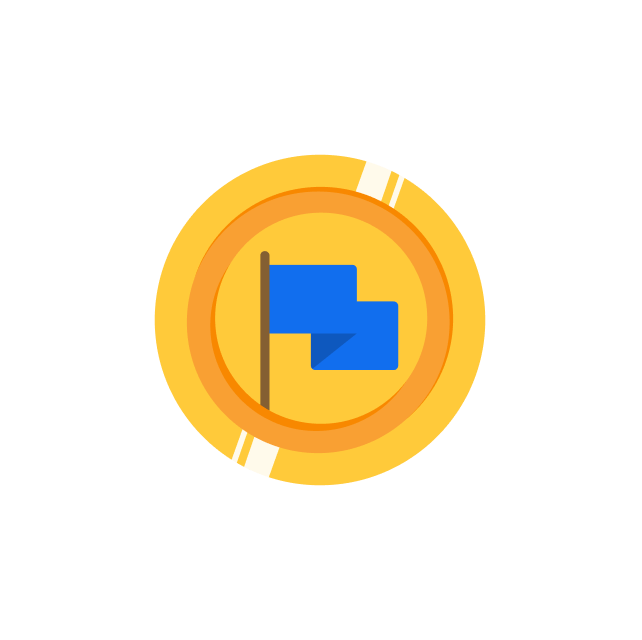 2. Make swift progress
See steady improvement as you complete chapters, checkpoint quizzes, and challenges in Russian. You'll amaze yourself with what you can do!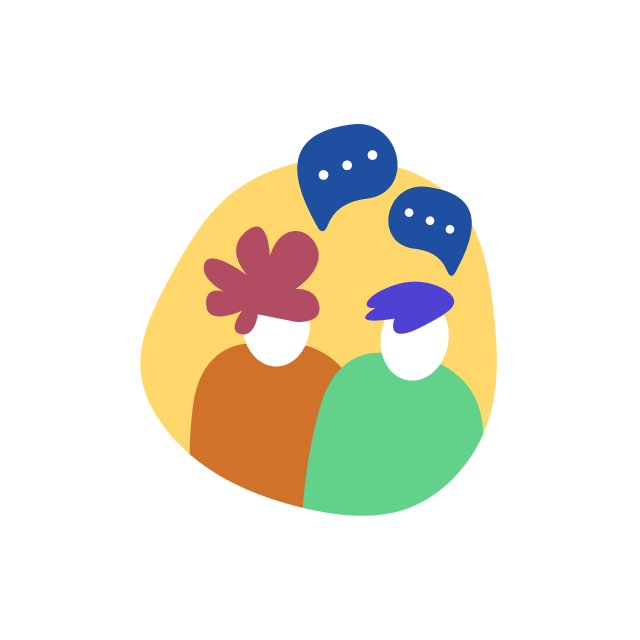 3. Firm up your knowledge
Feel better prepared for the real world as you practice with fluent Russian speakers and work through to B2-level lessons. The Busuu Community are always here to support you.