Learn Turkish online for free
Grow your confidence and learn Turkish with support from the Busuu Community.
Start learning for free
Discover the best way to learn Turkish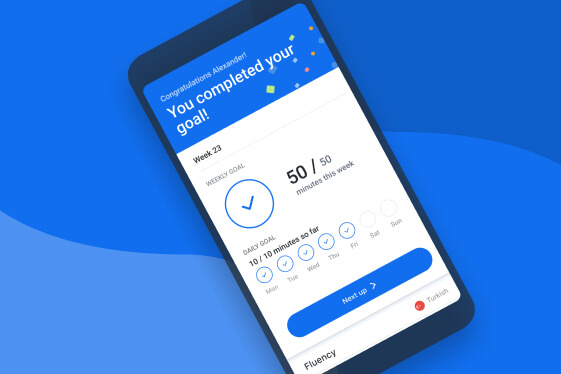 Complete Turkish
Discover the fastest way to learn the Turkish language with our Complete Turkish online course. Whether you're looking to learn basic Turkish words, or phrases to discuss more complicated topics, our course has got you covered.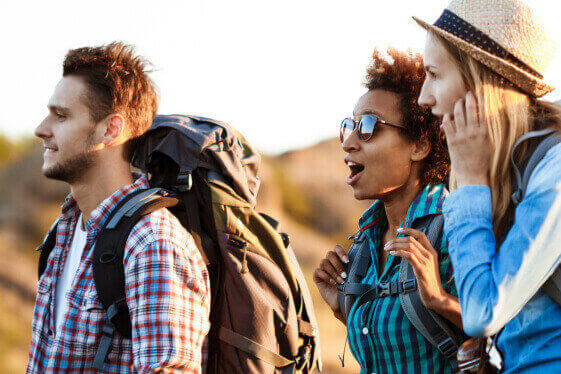 Turkish for Travel
If you want to take a trip to Turkey, you might like our Turkish for Travel course. It won't matter if you're learning Turkish as a beginner. Here, you'll study all the Turkish language essentials you'll need on holiday – from asking for directions to making a reservation.
How does Busuu make it easy to learn Turkish?
Get confident from day one
Get free, unlimited access to our Complete Turkish course and try our bite-sized lessons. Learn for just a few minutes per day and build your skills with, writing and speaking challenges, and personalized revision.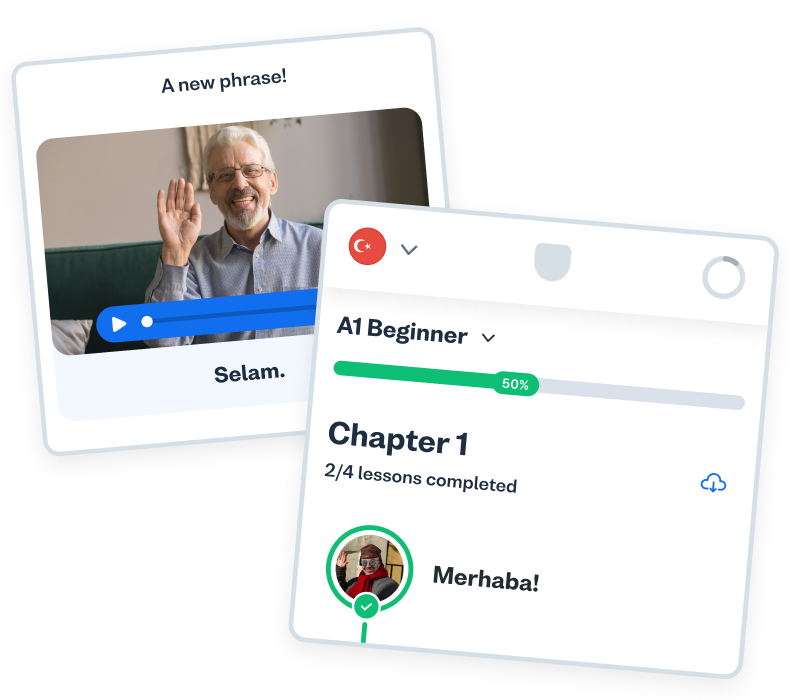 Learn with the Busuu Community
Learn from native Turkish speakers in the Busuu Community. Our learners support each other by exchanging tips, offering feedback, and practicing together. You'll feel your confidence grow the more you practice!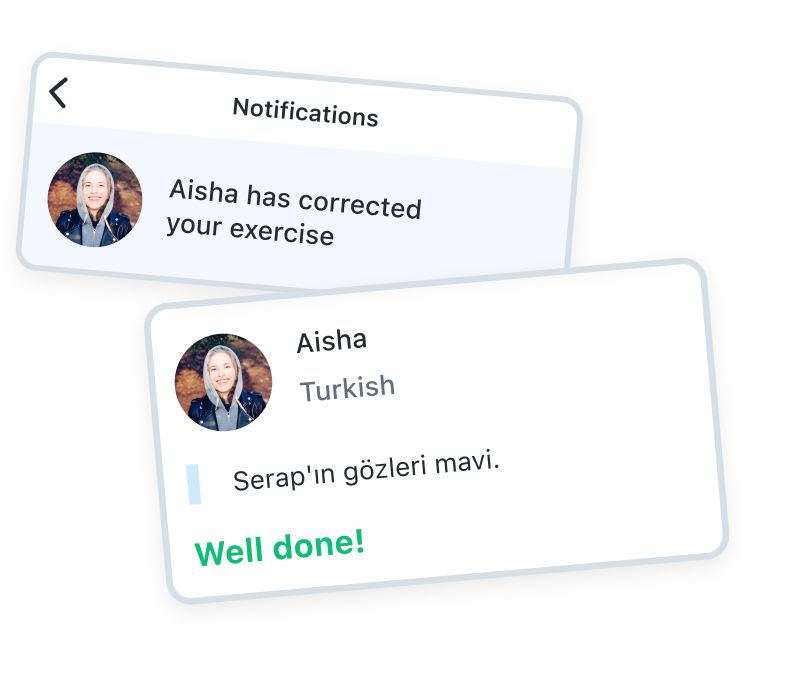 Keep learning on track
Busuu's language courses are designed by experts to be fun, motivating, and just the right amount of challenging. Build a daily learning streak and drive a desire to keep learning Turkish.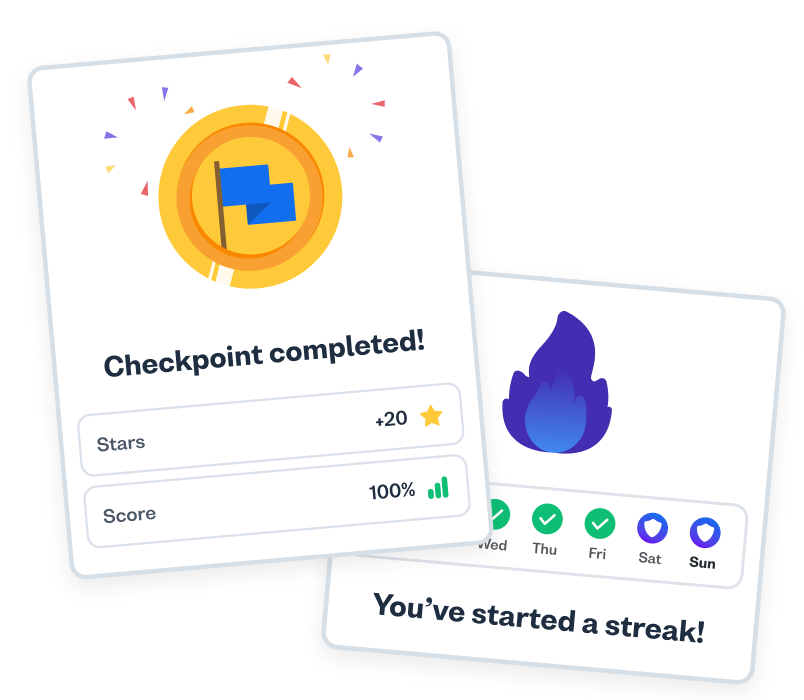 Here's what others love about Busuu
Our 120m strong community are all learning together. Here's what some of them say...
How Busuu helps you learn Turkish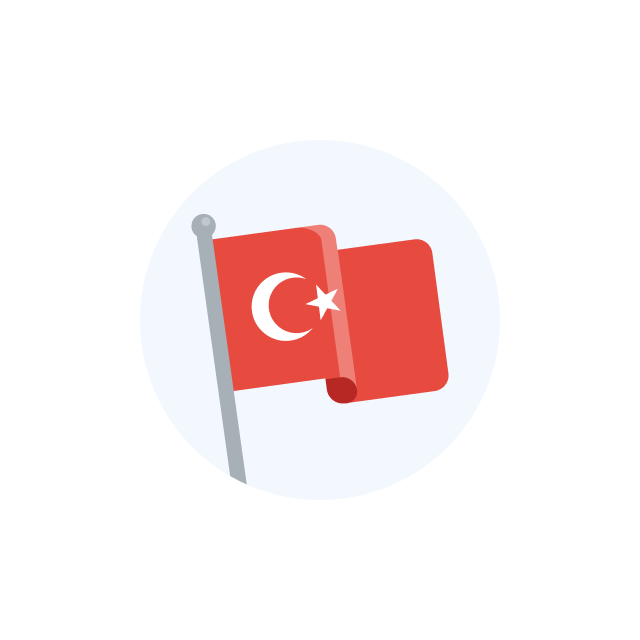 1. Start speaking Turkish
Start with Busuu's free bite-sized lessons for just a few minutes every day. Our Complete Turkish course is free to access and offers interactive activities to build your knowledge.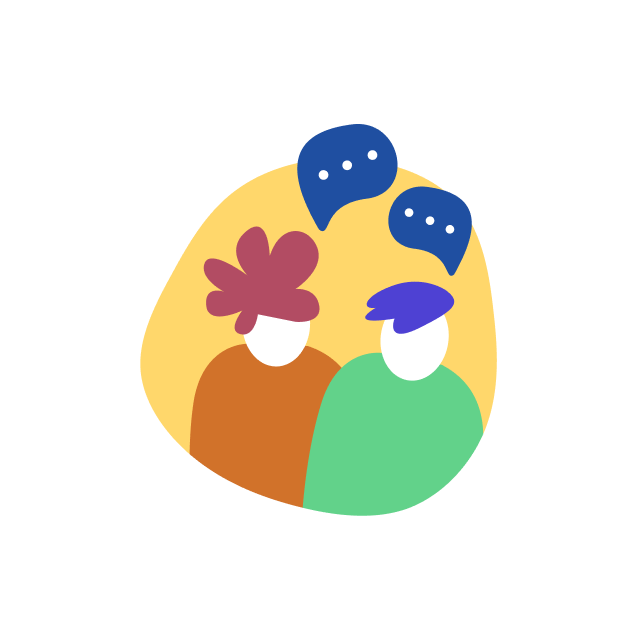 2. Grow your confidence
Get valuable feedback from native speakers in the Busuu Community when you try our challenges and have short conversations in Turkish. You'll learn to speak with confidence.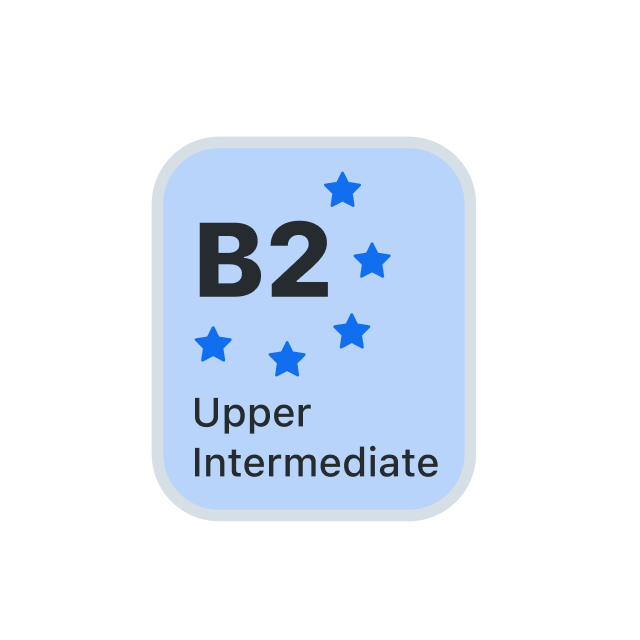 3. Build towards B2
See what you can achieve when we learn together! Progress through to B2-level Turkish, or try our Turkish for Travel course.