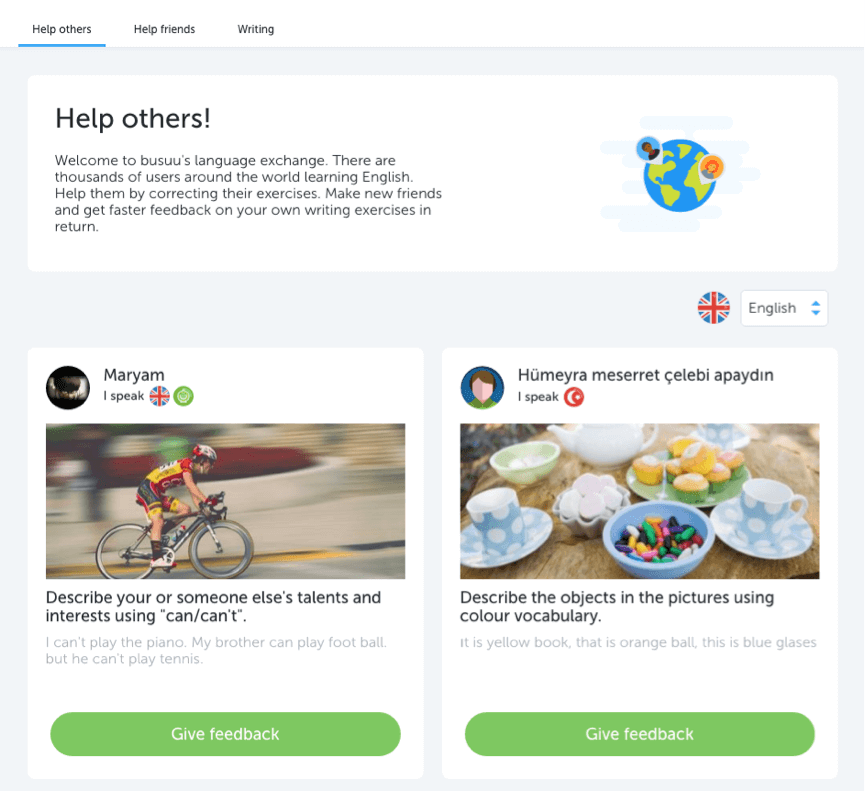 Learning a language can be challenging, making mistakes is part and parcel of the learning curve - but Busuu has got a solution for this...

With our improved Practice tab on the website, it makes it easier to see exercises need to be corrected from users learning your native language, and to see which of your Busuu friends need help! We've also improved our writing exercises - getting feedback from native speakers has never been easier - you can submit your writing exercises to be corrected by our community of 120 million+ users worldwide or you can choose specific friends on Busuu to help you.

Whether you want to help others or help friends, you'll see a list of exercises submitted in your native language by members of the Busuu community. You have the option to improve the text they've written, give them a star rating and also leave some constructive criticism or additional comments about their work to help them improve and develop their language skills.

Have a look at the 3 simple steps for correcting an exercise and give it a try today!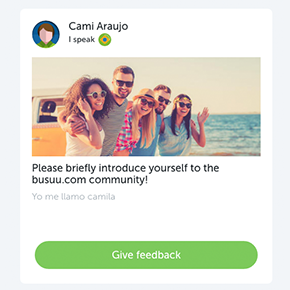 Step 1 - Find an exercise!
Check the list of exercises completed in your native language that are awaiting correction.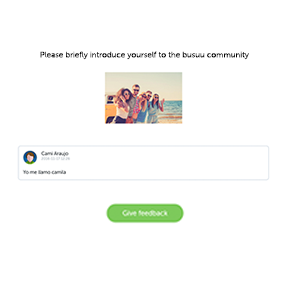 Step 2 - Provide your feedback!
Select an exercise and edit what has been written - suggesting an alternative form of expression!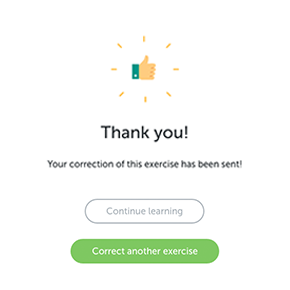 Step 3 - Submit your correction!
You can provide a star rating and constructive comments to help them, before you post your correction for the user to learn from!
Did you know that you can help others via our apps too?

From the Help Others tab on our mobile apps you can access a list of exercises that have been submitted by our community, from users learning your native language... Check the flashcards of user exercises and press Give feedback in order to correct them.
You have the option to overwrite the answer that has been submitted - clicking on the text and editing it allows you to provide constructive feedback to help others in our community improve their skills! You can add a comment and leave a rating which will show the user how well they are doing - giving them the confidence to improve their skills.
Have a look at the 3 simple steps for using Help Others and give it a try today!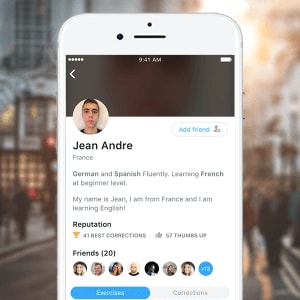 Step 1 - Keep in touch
You can now add other Busuu learners as friends from their profile, by tapping on "Add friend". Once your request is accepted, you can see your friends' writing exercises in the "Friends" tab and send correction requests.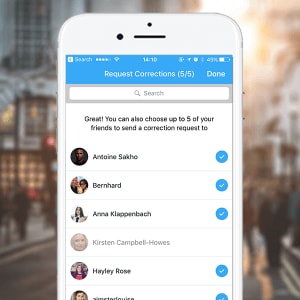 Step 2 - Learn together
After you've submitted a Writing exercise, you can choose up to 5 friends to send it to and they will be notified. You can also see the Writing exercises they have submitted in the "Friends" feed in "Help Others" .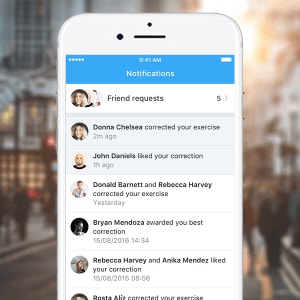 Step 3 - Always up to date
Finally, we've added a Notification Center so you can keep track of all your interactions with our wonderful community.
Learn anytime, anywhere. Even offline
Take Busuu with you and make use of any spare moments to keep learning. Queueing for a coffee? Waiting for a friend? Even on the journey to work - just download your lessons and learn with Offline Mode!
As seen on TV
Watch now