Learn Italian online for free
Practice with native Italian speakers in our online Community and build language confidence.
Start learning for free
Discover the best way to learn Italian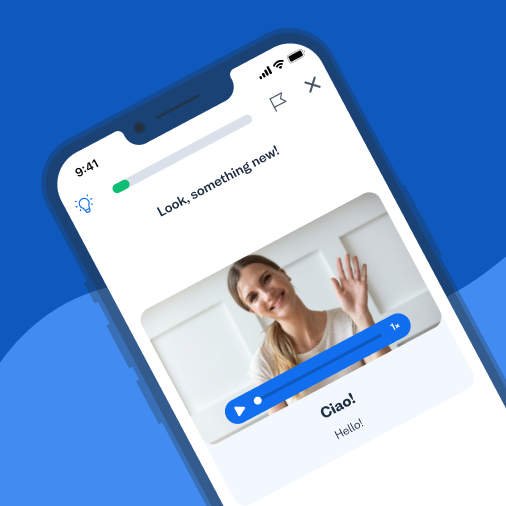 Complete Italian
Don't know where to start? Start learning to read, talk and write in Italian with our Complete Italian online course. Our content – think everything from Italian grammar to basic vocabulary – will help you become fluent in Italian.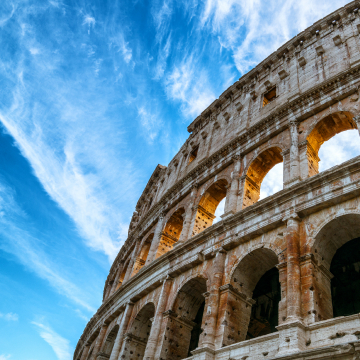 Italian for Travel
If you're thinking of visiting Italy, you might like our Italian for Travel course. Whether you already know a little or are learning Italian as a beginner, our course will teach you all the Italian vocabulary you'll need on holiday.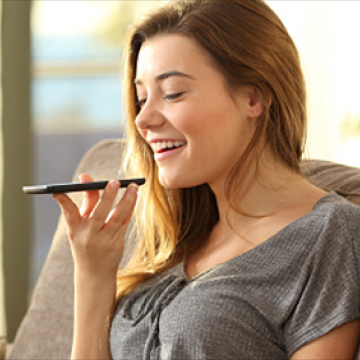 Italian Pronunciation
Learn the correct way to pronounce Italian words with our Italian Pronunciation lessons. Understand the Italian alphabet and how it sounds by listening to our audio recordings. Put what you study into practice with our interactive exercises and Conversation feature.
How does Busuu help you learn Italian?
Feel prepared
Listen to fluent Italians in our video flashcards, practice with native speakers and learn the everyday language you'll use in real life. Feel confident you've got the skills to make new connections.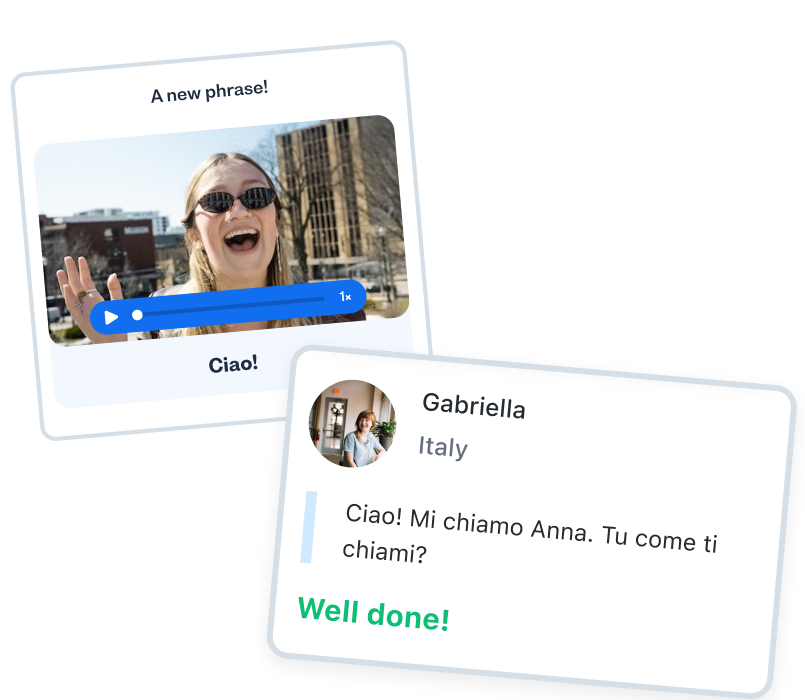 Love learning
You'll want to keep learning Italian with our short, interactive lessons built with variety in mind. Create great learning habits to stay on track, and get comfortable with trickier vocab or grammar in your personalised review section.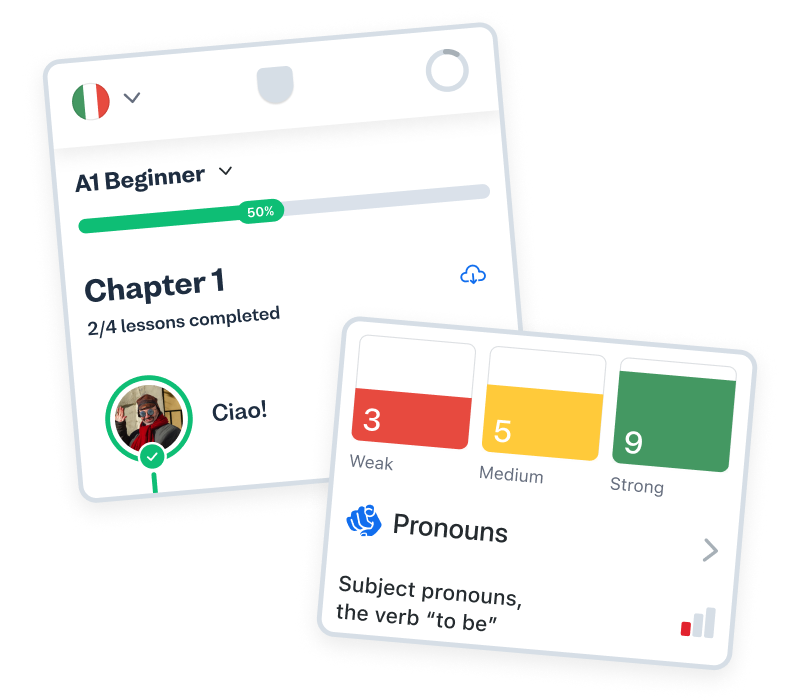 Read, write, listen and speak
With content created by experts, feel confident you're building solid foundations in Italian. Each lesson contains plenty of exercises to teach you much more than limited phrases. You'll learn all the skills you need to communicate in the real world.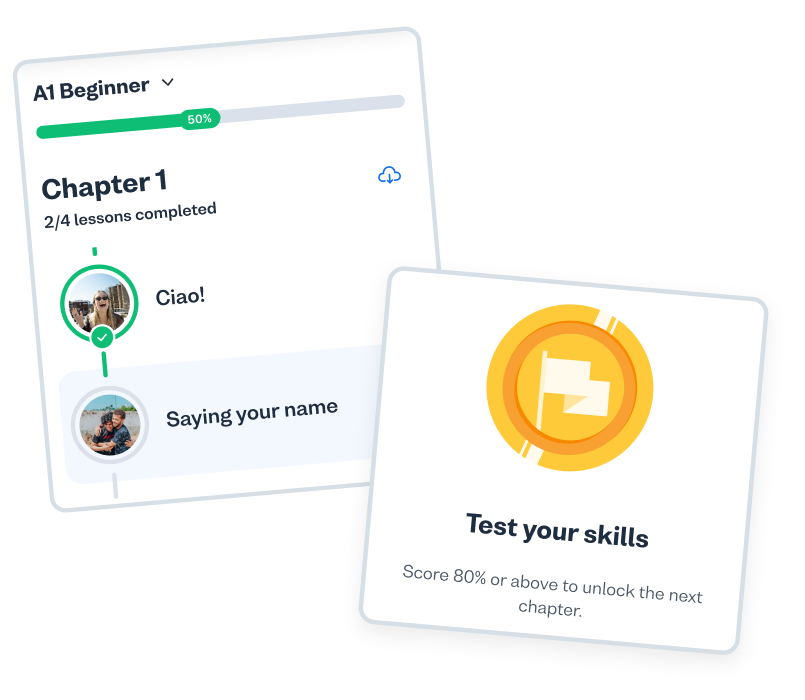 Here's what others love about Busuu
Our 120m strong community are all learning together. Here's what some of them say...
Make genuine connections in Italian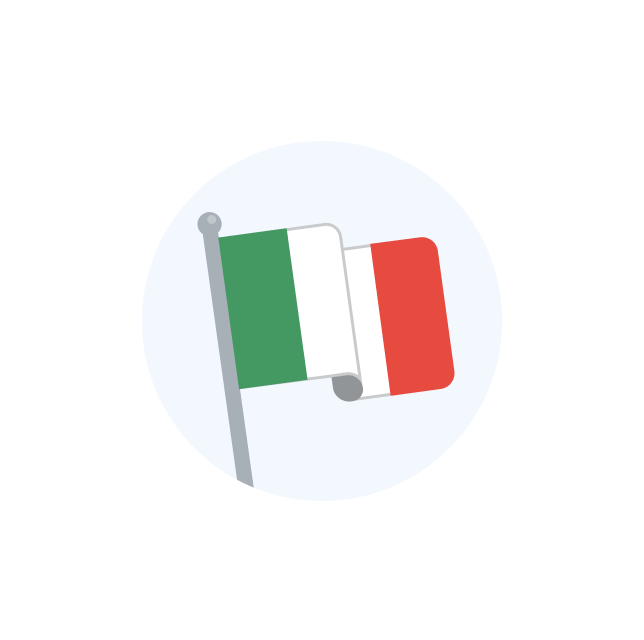 Take the first step
Get your language learning off to a great start with Busuu. Make your way through an easy-to-follow learning path with lessons teaching you useful Italian from the beginning.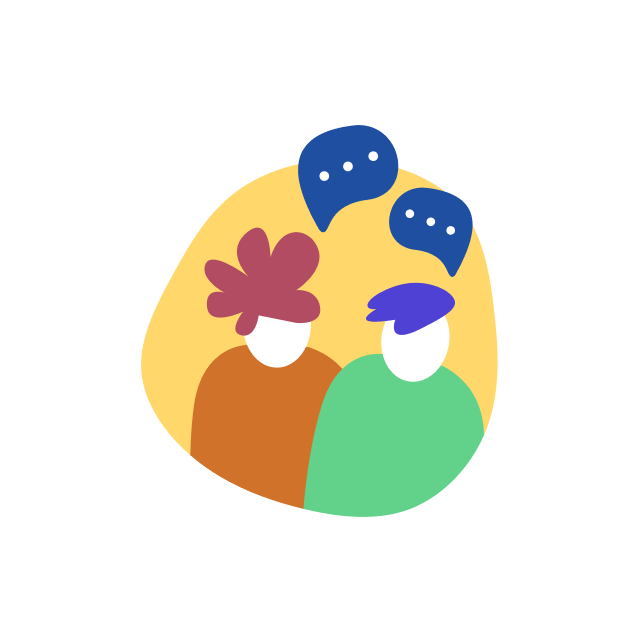 Practice means progress
See at a glance how much your Italian has improved and what needs more work. With feedback from native speakers, your pronunciation, vocab and grammar will improve faster.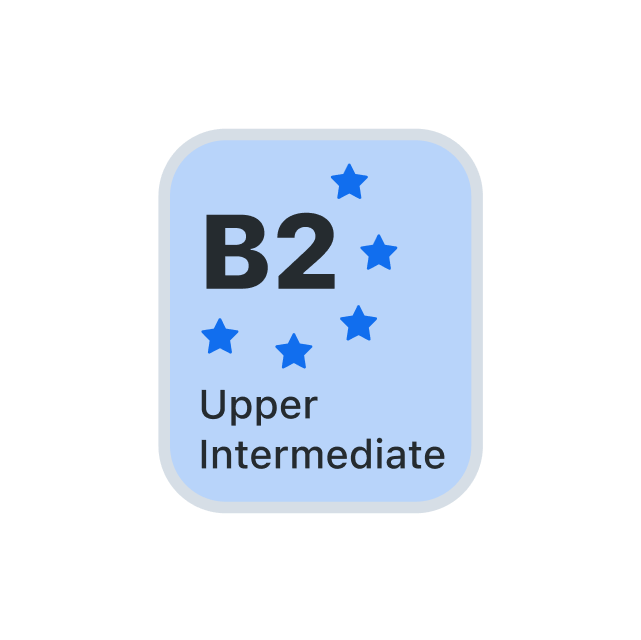 Level up
Complete Italian takes you from simple words and phrases (beginner A1) to spontaneous conversations (upper-intermediate B2). Plus, you can boost your Italian pronunciation and learn Italian for Travel.
5 reasons to take an Italian language course
1. Ordering food in Italian becomes easier and more fun
You've probably said the words pizza, pomodoro, and mozzarella hundreds of times, but have you ever tried ordering something a little more complicated to pronounce, like bruschetta? This one is always a challenge for non-native speakers! Mastering the pronunciation of small words like these will attract impressed looks next time you go to Italy, or even order at your local Italian restaurant!
Still wondering about how to pronounce the Italian delicacy bruschetta? It's actually pronounced 'brusket-ta'.
2. Italy is the birthplace of amazing art and history
When you think of Italy, your mind is bound to conjure up images of getting lost in Rome, Florence or Palermo. Around every corner, you'll stumble across an old cathedral, pass by some Roman ruins, or even end up outside a fairytale castle. This is because once upon a time, the Roman Empire was one of the largest and most powerful in the world. The Romans were great architects and artists who influenced the minds of the generations that followed. Names like Donatello, Raffaello, Leonardo and Michelangelo are known worldwide, and draw throngs of tourists to Italy all year round. Speaking and understanding Italian will definitely help you understand and appreciate their art. Next time you go to Italy and see their masterpieces, do some reading so you can admire their beautiful work in context!
3. Italian is more widely spoken than you think
Did you know that Italian is not only spoken in Italy? It's also the official language of the Republic of San Marino, the Vatican and it's one of the four official languages of Switzerland. It's spoken in parts of Malta, Slovenia and Croatia, plus it's one of the 24 official languages of the European Union. So, even if it's not a widely spoken language, learning Italian is worthwhile. There are hundreds of different Italian accents out there. Once you become a confident speaker, you'll be able to identify them – and even have fun trying to understand them.
4. Italian opens you up to new cinema and literature
Italy isn't short of good literature or cinema. Watching movies in Italian might seem like a challenge, but even if you know a little Italian you'll love watching movies with subtitles in your native language. You'll be able to focus on the Italian words, expressions and body language. After all, one of the best ways of picking up Italian is by listening to people speak. Try some of the classics: La dolce vita by Fellini, Nuovo cinema paradiso by Tornatore or La vita è bella by Benigni.
Reading short stories, with the help of translated versions if you need them, can also be very beneficial. Before you know it, you'll be reading Dante's La Divina Commedia or Pirandello's Uno, Nessuno e Centomila!
5. Italian gives you an excuse to use expressive hand gestures
We all know Italians speak with their hands. It helps them express themselves. And of course, Italians love talking! But speaking isn't enough: when you're learning Italian, you have to communicate using your whole body. After all, it's only when you pair speech with an appropriate Italian hand gesture that you can legitimately pass for a native speaker! Plus, hand gestures can be useful when you can't remember a word, or want to say something that you haven't got the vocabulary for yet.
Our top tip? Watch Italians and try to copy them. It's good fun and brings the conversation to life!
All in all, Italian is rich, romantic, fun, musical, rhythmic and beautiful. It has its own unique personality. So why not uncover all this for yourself?
You might also like...