Learn English online for free with Busuu
Get ready for real-world interactions in English with support from our online community of native speakers.
Get started
Discover the best way to learn English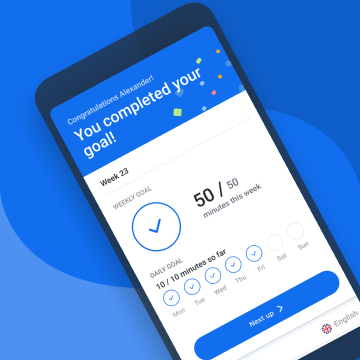 Complete English
Learn how to speak English quickly with our Complete English online course. Whether you're learning as a beginner or at a more advanced level, our course – covering everything from English pronunciation and grammar to English expressions – will help you move past the basics and become fluent in English.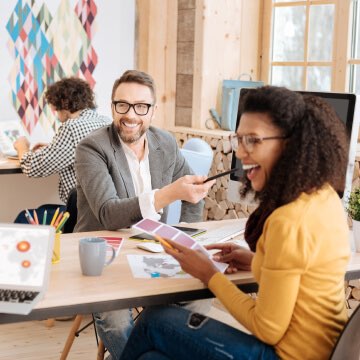 English for Business
Learning English online for your career? Our English for Business course has got you covered. Improve your business English by learning the phrases and etiquette you'll need in an English-speaking environment – whether it's business English vocabulary for interviews, emails, or sweet-talking customers.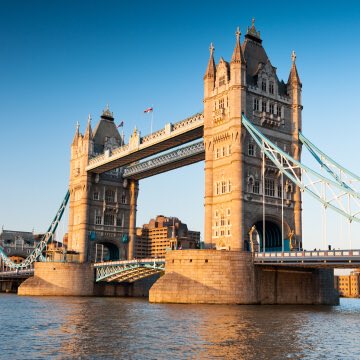 English for Travel
If you've booked a trip to an English-speaking country, you might like our English for Travel course. Prepare to live your best life on your adventures abroad by learning basic English holiday phrases and vocabulary. Think everything from asking for directions to making a reservation.
How does Busuu teach English effectively?
You set the pace
Your goal, your journey. Build confidence in your English skills wherever you plan to use them. Our complete English language course is clearly set out, with interactive vocab, grammar and cultural know-how for all skill levels, in focused bite-sized lessons. Get all the learning and practice you need to feel supported every step of the way.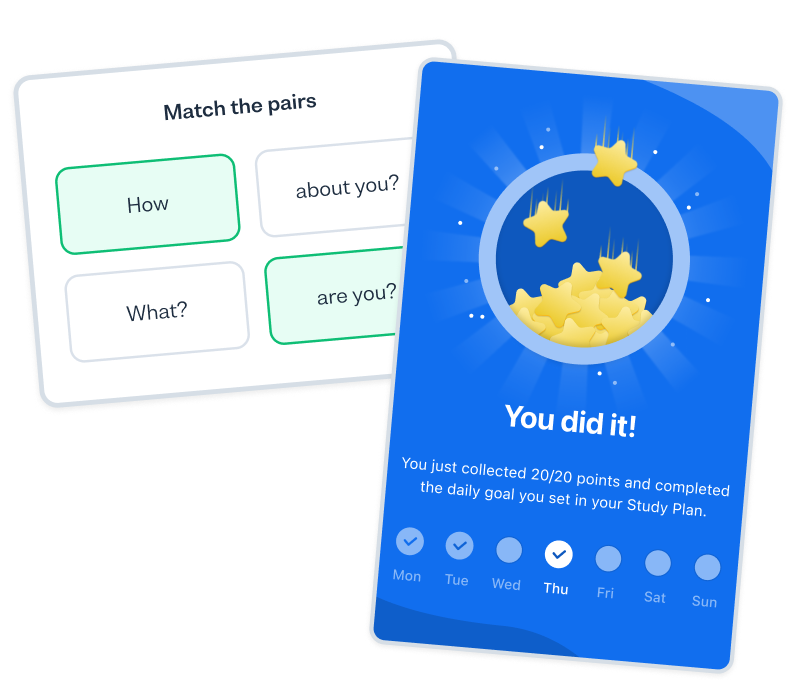 Stay on track, stay motivated
Regularly updated lessons, more ways to learn. Quickly pick up useful words and phrases in 3 minutes or less thanks to fun, engaging lessons, and learn how to pronounce like a pro with video flashcards featuring real people. You'll also see grammar, vocab and cultural tips for all-around language learning. You'll get grammar, vocab and cultural tips, plus, learn to pronounce like a pro with video flashcards featuring real people.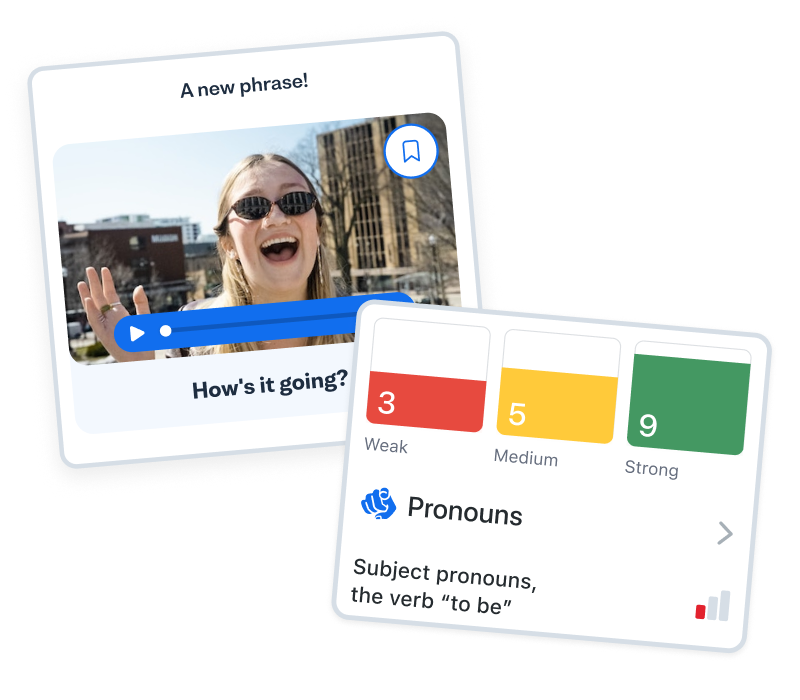 Get local language knowledge
Learn from locals. Our community of learners supports each other with helpful feedback to build solid knowledge and the confidence to connect in the real world. Feel ready for everyday interactions with help from fluent English speakers.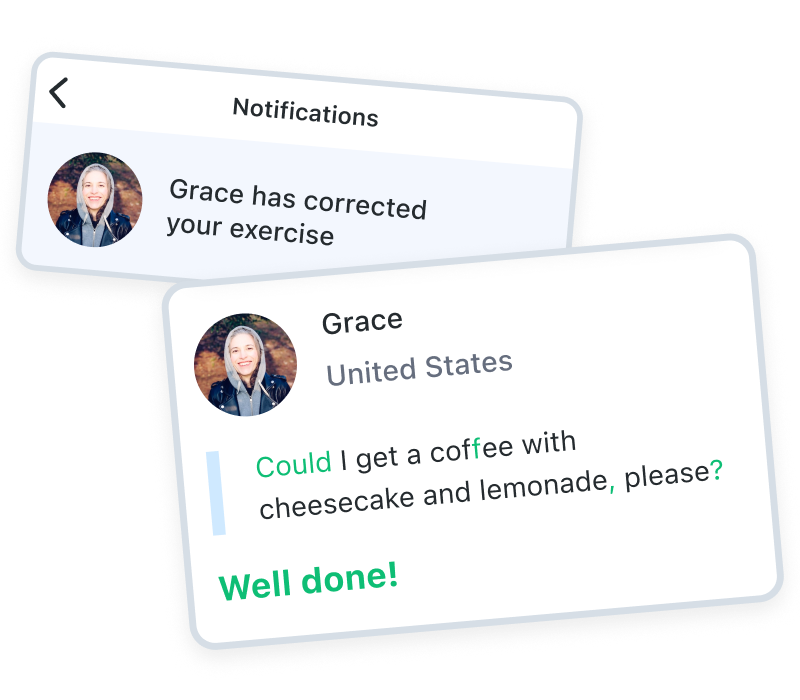 Here's what others love about Busuu
Our 120m strong community are all learning together. Here's what some of them say...
Speak English with confidence
1. Get started
Lay the foundations for future fluency. Learn the English you need to succeed with short, expertly-designed lessons and practice with native speakers. Help is always at hand in our community, and with free access, nothing can hold you back.
2. See progress
Get better each time you log on. Improve your English lesson by lesson, stay motivated with every correct answer and learn from your mistakes. Each word and grammar rule is saved in one place so you can easily keep track of your learning and where you need to improve.
3. Keep learning
Try your skills in the real world. Mastering the basics is the first step, but we're here to help you go even further. Explore more English with our C1 level, and English for Business course. Get confident reading English articles and start new conversations, thanks to our unique partnership with The Economist and The New York Times.
Editors' Choice
Google Play
App of the year
App store
Join over 120 million learners on Busuu
An award-winning language learning platform for new and advanced learners.
Get started