Take Busuu with you...
In response to a lot of feedback, we've given you the power to download your lessons to enjoy wherever and whenever you want, even without a connection!
Offline mode is a Premium feature which is available in our iOS and Android apps - when you're connected via WIFI or 3G/4G, you can download the lessons you need by pressing the download icon.
It means you can really practice anywhere, anytime, any place - whether that's during your morning commute, on your holidays or even on a plane!
Have a look at the 3 simple steps for using Offline Mode and give it a try today.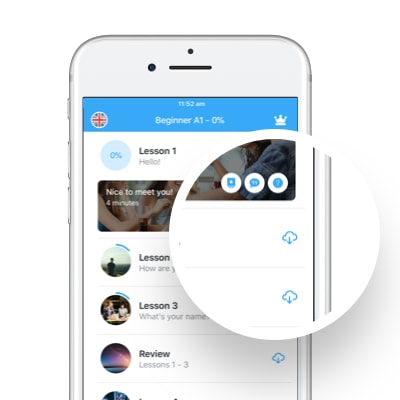 Step 1 - Download your lessons!
Look out for the cloud/download icon beside the lesson - pressing this button will start the download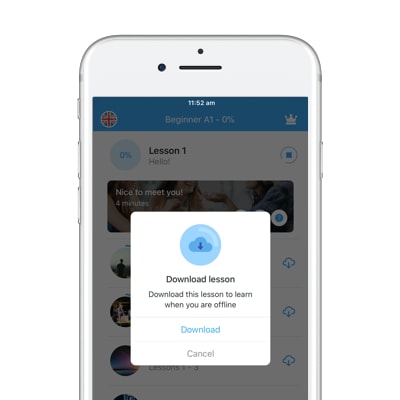 Step 2 - Away you go!
Once the lesson is downloaded you'll be able to access it offline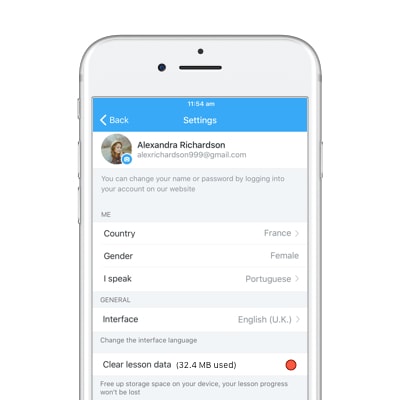 Step 3 - Clear lesson data
After going to the "Me" tab you can also "Clear lesson data" in order to free up space on your device if you're running low!
Learn anytime, anywhere. Even offline
Take Busuu with you and make use of any spare moments to keep learning. Queueing for a coffee? Waiting for a friend? Even on the journey to work - just download your lessons and learn with Offline Mode!
As seen on TV
Watch now