Vocabulary Trainer - practice on our iOS and Android apps!

In the My Vocabulary section on our apps, you can use our Vocabulary trainer to see how well you remember certain phrases you've learned throughout the course. As soon as you see a vocabulary item in the course, it'll be saved automatically in My Vocabulary.
You'll be able to take a quiz on all of your vocabulary items, or you can select the star icon beside an item to save that to your Favourites tab. You can use the Favourites tab and just test yourself on specific vocabulary items if you feel that you need to practise them a little more! We also have a strength trainer, which allows you to practice any words that you have gotten wrong previously to ensure that you learn these too! Click on Strengthen Vocabulary to start a test of those words you're not so strong on.
Please note that you need at least 5 vocabulary items stored to be able to test all words, strengthen vocabulary or test your favourites!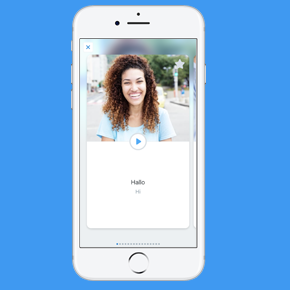 Step 1 - Viewing Vocabulary
When you see vocabulary flashcards, they will be saved automatically. Star one to save it to your Favourites list!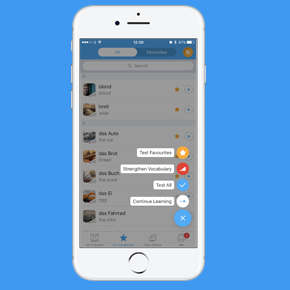 Step 2 - Take a test
From the My Vocabulary tab you'll be able to take a test on all vocabulary, your favourite or the words you want to strengthen!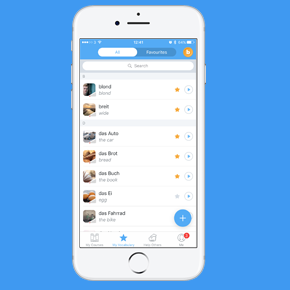 Step 3 - Reviewing your Favourites
From the Favourites tab you can take a quiz on your starred vocabulary - these could be words you want to practice more!
Learn anytime, anywhere. Even offline
Take Busuu with you and make use of any spare moments to keep learning. Queueing for a coffee? Waiting for a friend? Even on the journey to work - just download your lessons and learn with Offline Mode!
As seen on TV
Watch now